Welcome to VIP Cleaning & Carpet Services, Inc. We specialize in low moisture carpet cleaning and upholstery cleaning serving Buffalo NY and surrounding areas.
Our customer appreciation promotion is back!
You can receive up to 20% off your residential carpet cleaning and
up to 20% off upholstery cleaning until April 30, 2018.

(716) 537-2530

---
Professional Carpet Cleaning and Upholstery Cleaning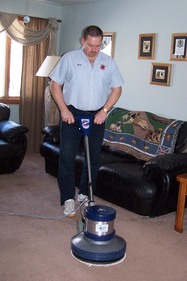 Carpet Cleaning, Buffalo NY
VIP Cleaning & Carpet Services is owned and operated by William and Doreen Moskaluk. We have been cleaning
Buffalo
& Western New York's carpets for over 30 years.
With our carpet and upholstery cleaning system no shampoo is used.
This means no sticky residue is left behind to promote rapid re-soiling. Your carpets will stay cleaner longer. Very little water is used because over-wetting will causes split seams, shrinking, and mildew. All the problems of excess moisture are eliminated. The
Roto-Static
Carpet Cleaning
process removes deep-down dirt and is excellent for removing difficult soil, even spots that could not been removed by other methods.
With our unique low moisture carpet cleaning and upholstery cleaning processes, your carpets can be ready for use in about one hour.
Because the
Roto-Static
system avoids soaking with water and shampoo, you get dry-cleaning results! Plus no damage to floors or carpet fibers.
Remember, when you talk to your
Roto-Static
dealer you're talking directly to the "Boss".
Schedule an appointment today for your
Residential or Commercial Carpet Cleaning
.
---
---


VIP Cleaning & Carpet Services, Inc.
11074 Blanchard Rd. Holland NY
Phone: (716) 537-2530
---