Upholstery Cleaning in Buffalo NY
Our customer appreciation promotion is back!
You can receive up to 20% off your residential carpet cleaning and
up to 20% off upholstery cleaning until April 30, 2018.

(716) 537-2530

---
Don't make your upholstery jealous of your clean carpets, Roto-Static can clean both.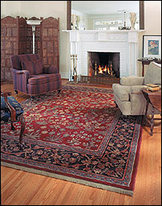 VIP
offers guaranteed
upholstery cleaning.
Upholstery cleaning can extend the life of your furniture. In fact most furniture manufacturers recommend you clean your upholstery on a regular basis to add years to and retain fabric vibrancy.
Our low moisture cleaning machine allows us to clean the most delicate fabrics. Our deep cleaning extractor combines a blast of water, cleaner, and deodorizer with a vacuum to eliminate stains and strong odors within your furniture's fabric.
The same cleaner
we use on your carpet we use on your upholstery, so say goodbye to those greasy black stains. Not only can we remove those pesky stains the Roto-Static system helps to remove allergens from your fabric.
Roto-Static
upholstery cleaning
utilizes the most current cleaning technology to minimize risk and maximize cleaning results.
---
---


VIP Cleaning & Carpet Services, Inc.
11074 Blanchard Rd. Holland NY
Phone: (716) 537-2530
---